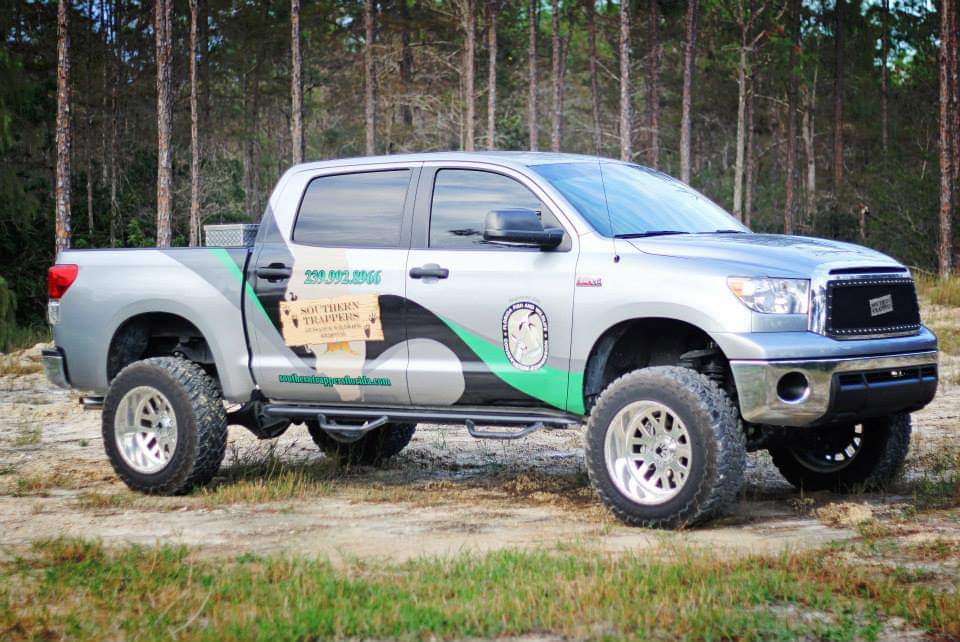 How it all Started………………..
Southern Trappers Nuisance Wildlife Removal was established in 2012, by Clarence "Butch" and Pamela Smith (B P Smith, Inc).
Southern Trappers is family owned and operated company. We are fully licensed, insured and located in Bonita Springs, Florida; we are also registered with Florida Fish and Wildlife Conservation Commission (FWC) and the BBB. Southern Trappers is a full-service nuisance wildlife removal company that provides services for residential and commercial properties in Collier and Lee Counties.
Southern Trappers specialize in humanely trapping, removing, and relocating nuisance wildlife from your property without causing harm or stress to any wildlife animal. We handle all varieties of nuisance wildlife situations. Southern Trappers guarantees the same animal that is humanely trapped and relocated will not return to your property.

Southern Trappers thrives on providing our customers with the highest quality of customer service with our professionalism, attention to detail, respect, integrity, honesty, pride, knowledge, and experience. Through our efforts in establishing and achieving professional relationships with our customers and business associates, we continue to receive repeated recommendations and referrals.

Southern Trappers Wildlife Control Operators have over 25 years of experience in humanely removing nuisance wildlife. Our Wildlife Control Operators started learning and handling wildlife around the age of 6 years old, spending most of their lives in nature, enjoying the wildlife. Most of all, Southern Trappers Wildlife Control Operators have compassion for these animals and only use humane methods for trapping them.
Our Wildlife Control Operators take the time to educate our customers about wildlife; this entails information about the wildlife animal behaviors, habits, damage they can cause, parasites and diseases that are associated with that wildlife animal. They also offer helpful advice in understanding wildlife and how to minimize these occurrences.
Southern Trappers Wildlife Control Operators complete a full inspection of your home, building, property or attic to accurately assess your nuisance wildlife situation. By doing this they will immediately identify the wildlife animal and use the safest trapping technique without causing harm or stress to the animal during the trapping and removing process.

Southern Trappers Wildlife Control Operators only use the highest quality of traps, unique trapping techniques and 100% all-natural baits. When they are setting the traps, they are strategically arranged to ensure capture of the nuisance animal.